Calibrated Digital Measurements
Any Windows based computer or tablet with: Mouse, Touch Pad, Tablet & Pen, Tablet PC or Touch Screen.
Wound Measurement is Now Fun and Easy!

Above P
ressure Ulcer Lt. & Measured image Rt. 4 Color Area,
circumference, data imbedded in picture
The BASICS About PictZar®
How measurements & data is saved or exported
---
PictZar® CDM and PictZar® Pro are Planimetry software programs that are used to make measurements on digital photographs. PictZar® may be use to measure wounds and other lesions that may present on the skin surface. This non-invasive tool provides accurate surface measurements which may be archived via digital image or printed on paper using regular inkjet or laser printers.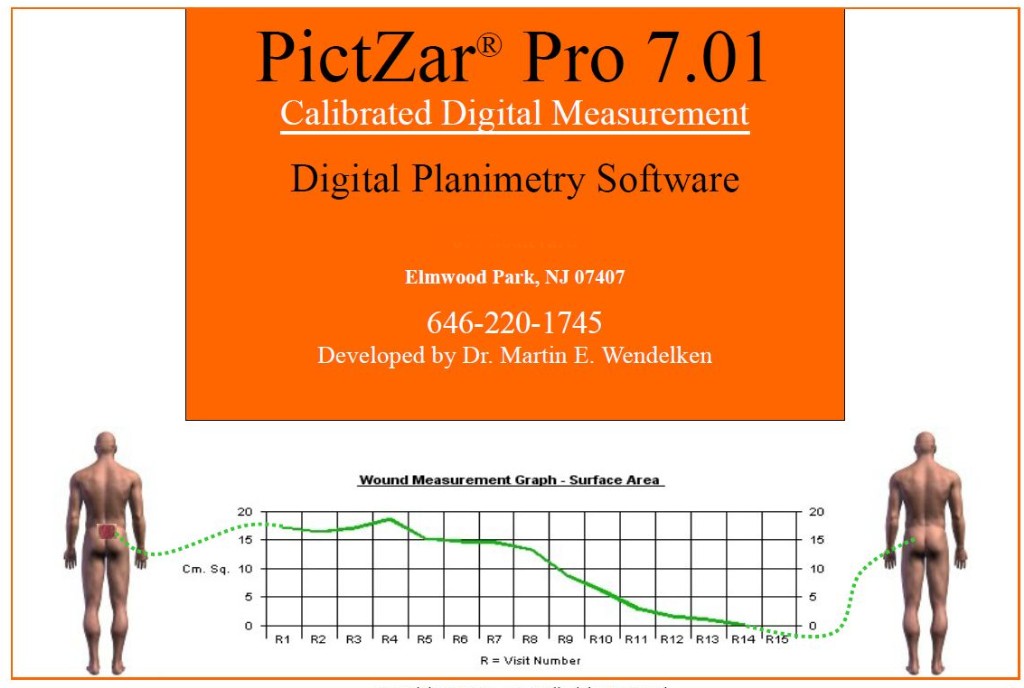 We are all familiar with the fact that digital cameras that have replaced film cameras. You may use any digital camera with PictZar® software. Your digital images are captured and down loaded to any Windows based computer. This process normally takes place via a USB connection, a Hot Wire connection, compact flash card or SD media card, Blue Tooth wireless technology and Eye-Fi Wireless cards. Once downloaded to a computer, PictZar® Software may be used to make various surface measurements on the digital photograph. In version 5.02 16:9 or 4:3 ratio images may be evaluated, PUSH Tool and Braden Scale are incorporated and more............
Planimetry is the science of measuring plane surfaces; horizontal measurements. PictZar® CDM / Pro Software provides a unique method of calibrating digital images without having to know the distance between the camera lens and the subject.
PictZar® CDM & Pro provides the following measurements: Length (vertical measurement), Width (horizontal measurement), Area (surface area), Circumference, Depth (added by user), Est. Volume (calculated) Four color areas, and associate various depths with each color, PUSH Tool conversion and graphs Braden Scale (Pro only). Colors may be used to designate tissue type and therefore track wound changes by tissue type.
The measurement data may be saved in a number of ways. Initially, the data is entered directly on the image which is then saved to your hard drive. The images (in the form of a jpg) may be imported to most electronic medical systems. A measured image may be printed using your regular printer along with the data for insurance purposes or to be placed in a medical record. The data along with images may also be exported to Microsoft Word, PDF reports (Pro only) and / or Microsoft Excel (CDM only), or Access database file (Pro only) and / or to a PictZar Data file or ASCII file along with the measured image for compiling data on a wound or lesion.
Other information may include: Type of wound, location, percent change in area, percentage of tissue by type, area by tissue type, aging of wound and other wound information.
REPORTS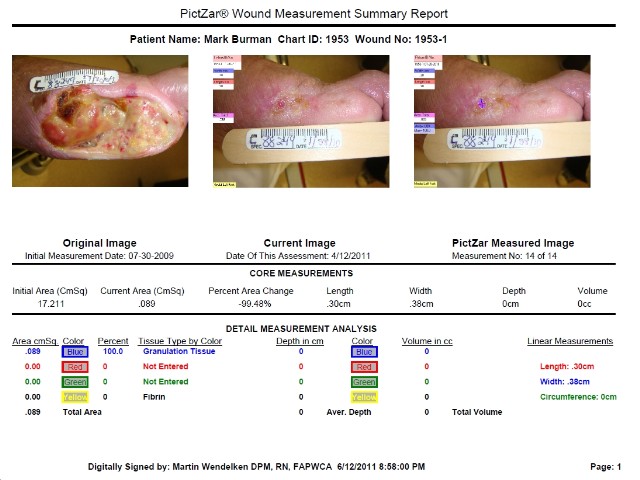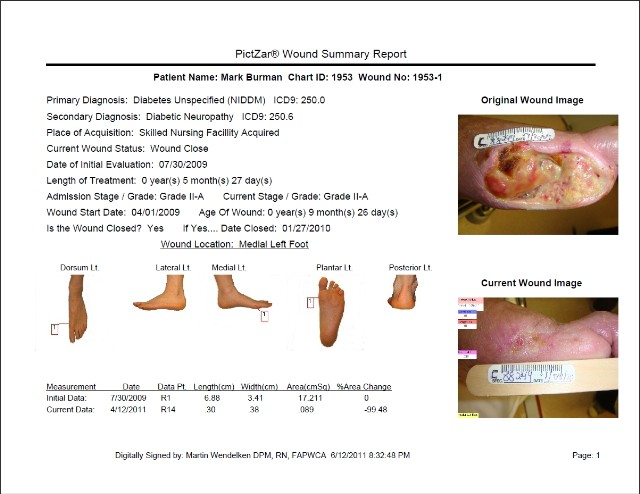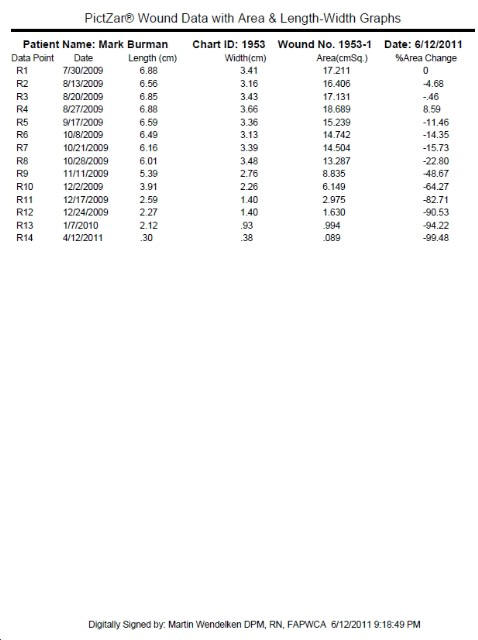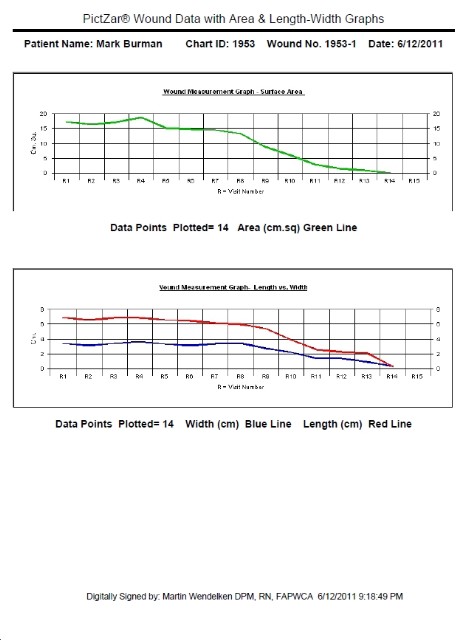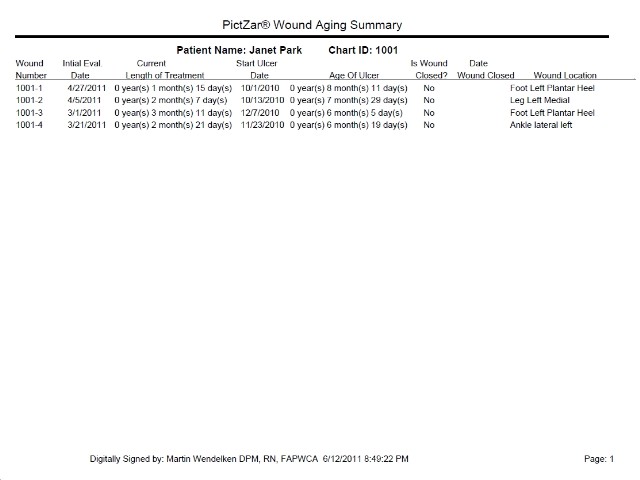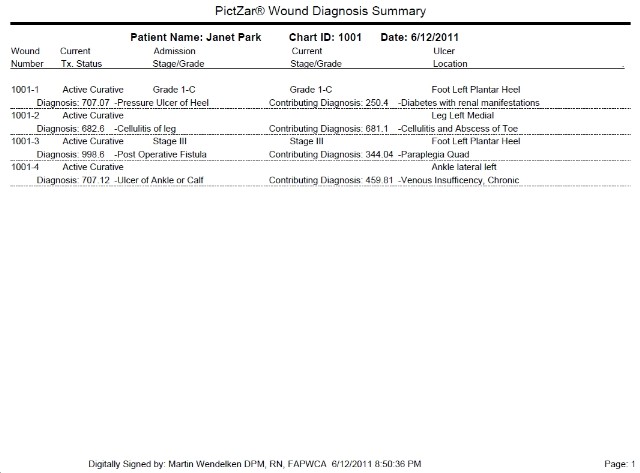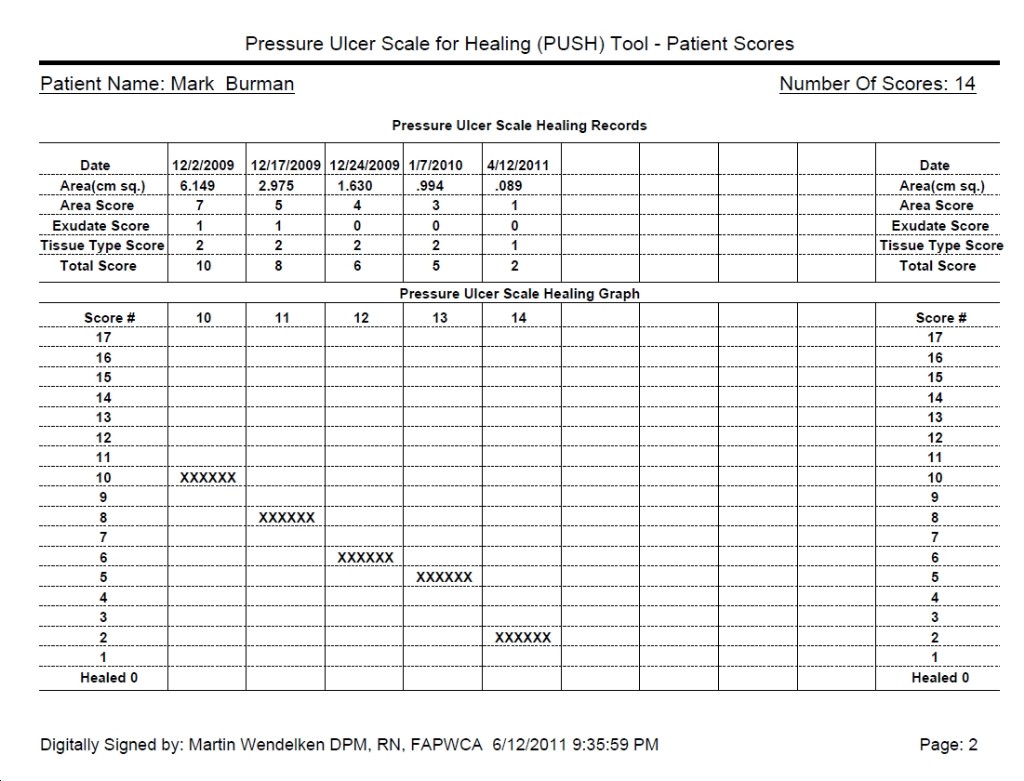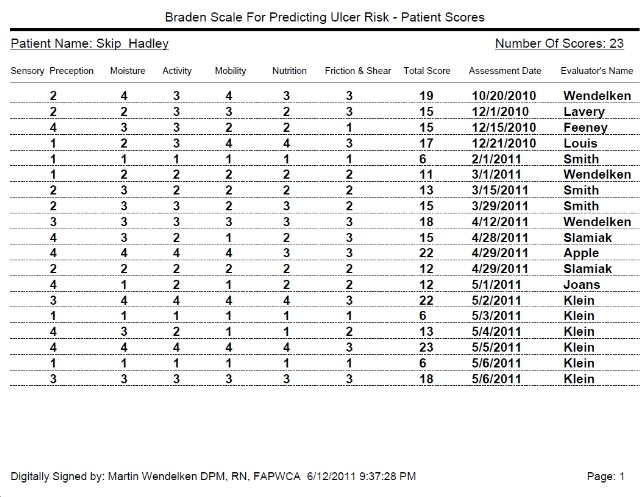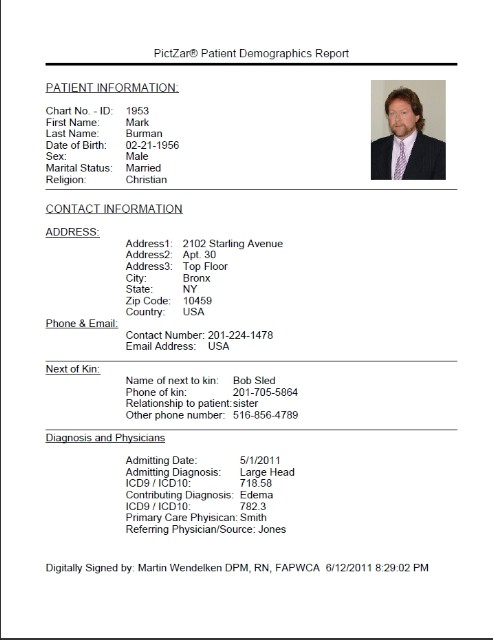 About PictZar Measurements PictZar® Sample Images
PictZar® Sample Video More Information / Order Software
WACOM Graphire USB Table Interface
---
---